Image Comparison

 Please note that this illustration represents the Two-way Image Comparison function.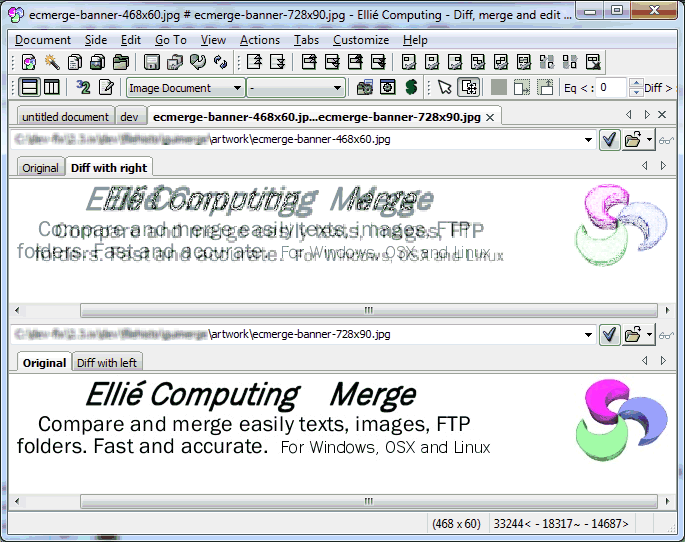 Tab display
For each original image, you can see the difference with respect to the other sources.  
Contextual menu
Change the image difference algorithm to use to display the difference, change the image alignment with respect to other images, strech images.
Image toolbars
The toolbar controls let you change the thresholds for equivalent/different pixels, strech images, and zoom factor.
Status bar
The status bar contains metrics about the displayed images (size, PSNR, MSE)
See also