Merge Folders with Ancestor
Ellié Computing Merge merges folders using an ancestor, it allows you to automatically merge entire source code trees.
A Merge diagnostic is displayed in the result view at the bottom of the merge tab. Most of the time, the proposed action needs no intervention from your part, you just have to launch the "write merge result" action.
You can of course merge your folder by drag'n'drop and a double-click on a file name will open the merge tab for that file.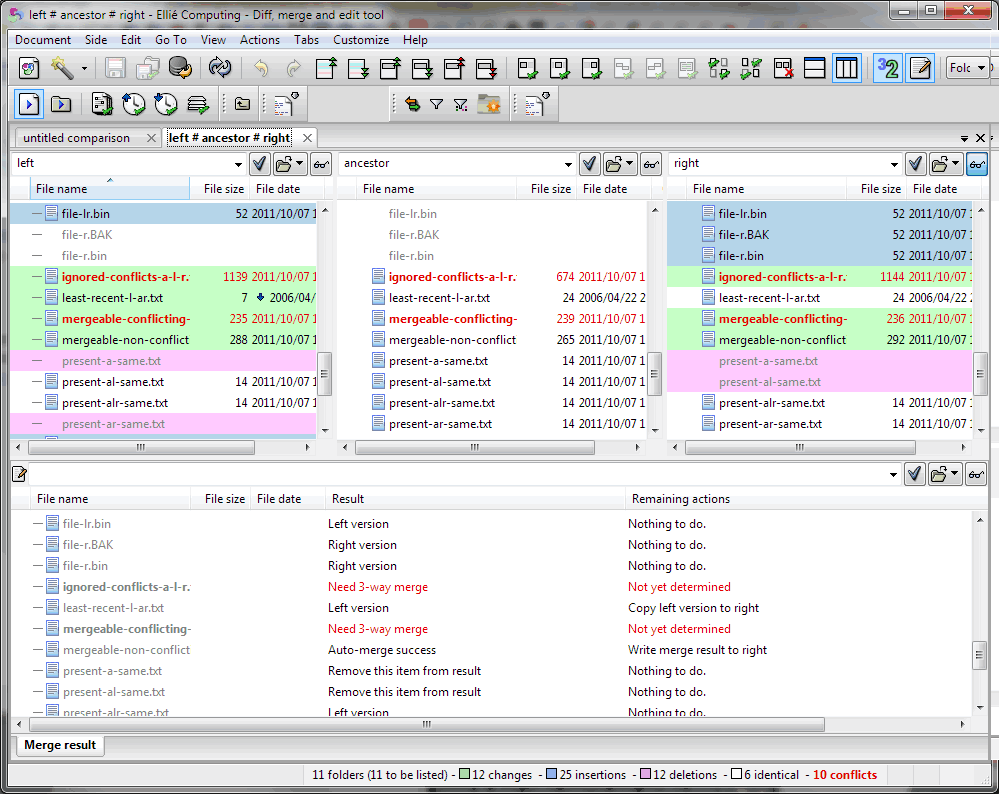 See also:
ECMerge documentation: Folder Comparison and Merging