Binary Comparison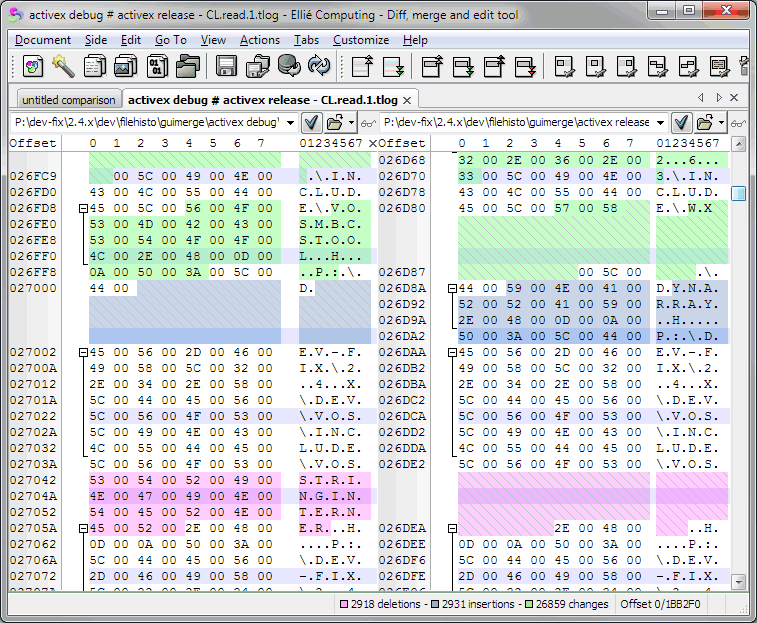 bookmarks
The bookmarks apppear as an icon the margin. Bookmarks are placed on particular file offsets.
See also how to use bookmarks, how to customize bookmarks shape and colours
status bar
The status bar shows various information:
a number of the changes between the files (deletions, insertions, changes),
the colours legend so that you know immediately the background colour representing deletions, insertions and replacements
a Running (x%) message when the background binary comparison process is running
the position of the cursor (offset, file length).
See also