compare or merge 2 or 3 files?
Use the menu Document /  Comparison/Merge / New Comparison... (Ctrl+N) 
The  New Text File Comparison, New Binary File Comparison and New Image Comparison menu items open an empty view in which you can select data to compare in many ways.
See Manage a comparison/merge view for an explanation about selecting data to compare.
The New Comparison... command opens a dialog box. It allows you to compare text, binary files or images.
Once the box is open, select the right panel "Two-way Comparison" or "Three-way comparison".
Unselect the Merge checkbox to open as a simple comparison, or select it and choose (optionnally) where to write the merge result.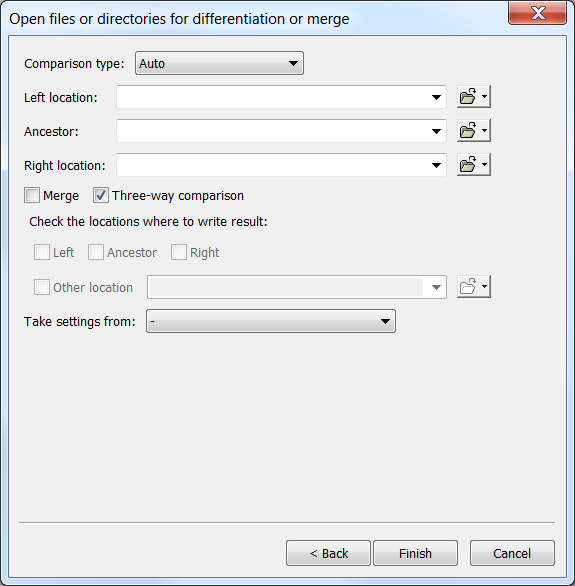 See also