Folder Comparison and Merging

 Please note that  this illustration corresponds to the three-way comparison/merging view. You can see in this topic the two-way Folder Comparison.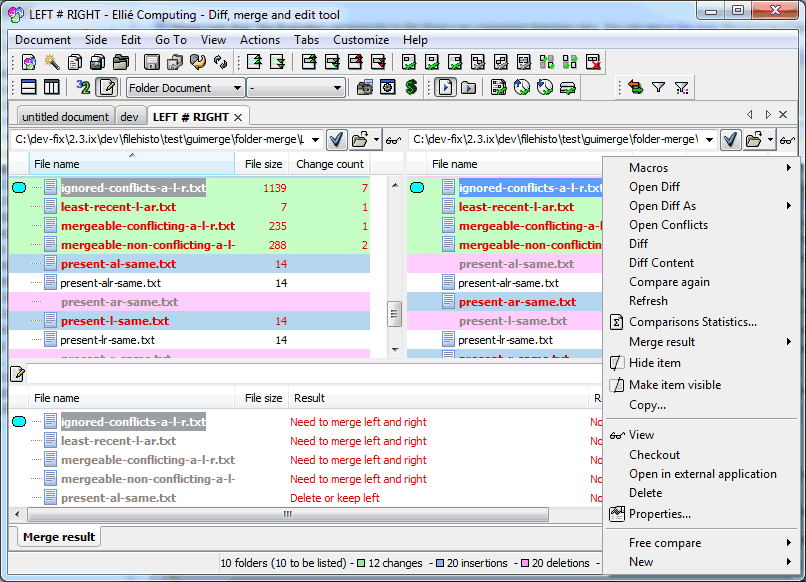 show/hide ancestor
Showing or hiding the ancestor is only a display setting for you. It does not change anything in the comparison process.
See also show or hide the ancestor for a comparison view.
contextual menu
The contextual menu for each folder comparison items contains the possible actions on this item to view/edit it, to compare/merge items when available in several views and to solve the conflict.
See also resolving conflicts, contextual menu
status bar
The status bar shows various information:
the total number of known folders (visited + to be visited), the number of remaining folders to be visited is also indicated,
the number of pending comparisons (content comparisons for files, when necessary to determine if the items are identical or different),
the number of known conflicts (only in Merge mode).
the number of removed, added or modified files precedeed by their colour code 
See also